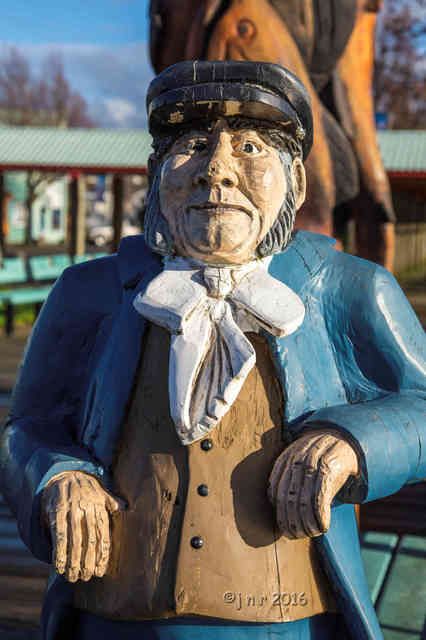 Walking on Harbour Quay in Port Alberni, I came across this carving of a little known gentleman, Sir Eustace Hornswoggle.
In the 1850s, Captain Hornswoggle owned a fleet of Tea Clippers. He was knighted by the monarch of the day, in recognition of delivering vast amounts of tea to the Royal household, on time, and at a very favourable price. The price was mainly favourable to Sir Eustace.
Sir Eustace has a nephew, Pete the Pirate. Pete, with his parrot Pat, can be found at the Maritime Discovery Museum in Port Alberni.