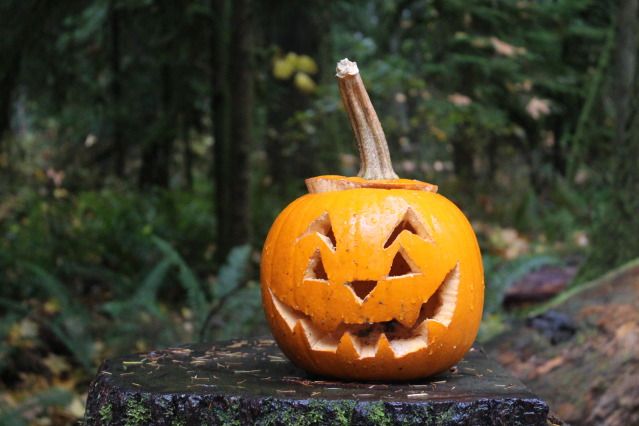 …do jack-o-lanterns go after Halloween?
Jack O'Lantern is a very social person. On Halloween evening Jack and his friends are seen at many houses smiling and greeting the little ghosts and goblins. What is little known is that poor Jack is a timid soul, and after the fright of Halloween he seeks a place of refuge where he can recover from the fright he has received. In our part of the world Jack often hides in the deep woods.
Because Jack is so sociable he does not stay hidden in the woods for long. He will soon come out and sit by a road or a trail, on a stump, on a fence post or on a rock, where he can smile at you and make your day brighter. Jack may be seen alone, or in the company of his friends. If you see Jack along your journey, give him a wave and a smile.